Note: This article comes from J.C.'s book, Divine Definitions (World Literature Publications, 1978), p. 16.
Good news; glad tidings; the death, burial and resurrection of Jesus Christ; facts pertaining to Christ in relation to the salvation that he offered, and still offers, the world.
The gospel existed in purpose, promise, prophesy, preparation, and, finally, in perfection. It was the Lord Jesus who came into the world in order to present to mankind the gospel, that which has the power to save. But in order for the gospel to be complete it took the death, burial, and resurrection of Christ.
Then the gospel has certain commands of conditions that one must comply with before receiving salvation. What are they? Faith, repentance, confession, and baptism.
Not only so, but the gospel is rewarding. When one obeys the gospel, then the Lord saves that individual, adds him to the church, grants him the gift of the Holy Spirit, showers upon him the many spiritual blessings, leaves with him the promise of eternal life, etc.
The Lord, in giving the great commission, commanded the Apostles to carry the gospel into all the world, to teach it to every nation, and to present it to every creature. That commission is still binding and ever will be.
The gospel of Christ is great and glorious; it should be accepted and obeyed; Christians should carry it to a lost and dying world. It will save in this world and, far greater, in the world to come.
Scripture references: Matthew 4.23; 28.18-20; Mark 1.1; 16.15-16; Romans 1.16; 1 Corinthians 4.15; 2 Corinthians 4.4; Galatians 1.7, 9; Ephesians 1.13; Philippians 1.5; 2 Thessalonians 1.7-9; 1 Timothy 1.11; Hebrews 4.2.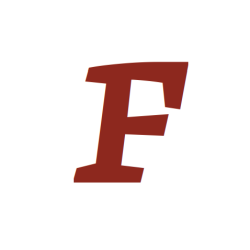 Latest posts by Forthright Staff
(see all)