BY HUGH FULFORD ─ Dean Kelly lives in Highland Home, Alabama, a small town just south of Montgomery. He is an able and faithful gospel preacher, a cherished Facebook friend, and a recipient of these weekly "Hugh's News & Views." I have discovered that Dean is also an able writer, as the following poignant poem reveals. I am sharing it with my readers this week because it reflects so well many of the thoughts, feelings, and emotions that I so often experience at this time of the year. I hope you will get as much joy from reading it as I did.
THE 'BER MONTHS
My wife has always said it's sad
When the 'ber months come our way;
But what's a 'ber month I will ask
And this is what she will always say:
"The 'ber months mean that summer's gone
When days grow short and nights grow long,
When another year grows old and fades,
Like the final chorus of a lovely song."
"It's sad to watch the flowers die,
And trees grow naked in the breeze,
SeptemBER fades into OctoBER's days,
NovemBER and DecemBER follow them with ease."
Now granted, there are joys to find
Within those 'ber months' days,
But still the year is mostly gone,
And time has passed its speedy ways.
But we must see the joys that come,
As we fly through the 'ber months' time,
Some of the greatest joys are found,
In days of autumn and the wintertime.
And maybe now it seems more true,
That 'ber months are sad to behold,
Because we have entered without doubt,
The 'ber months of this life as we grow old.
The "year" of life has mostly passed,
The winter of this life looms ahead,
But there is so much to be enjoyed,
In the 'ber days where this life has led.
So, cheer up, enjoy, and celebrate
That we are allowed a season new,
Instead of sadness in our souls,
Let's refresh our hearts anew.
Yes, the 'ber months mean that summer's gone
And the days grow short and nights grow long,
And another year grows old and fades,
But, let's live it as a chorus of a lovely song.
Dean Kelly, 9/15/23
Speaking Schedule:
October 1: Fairlane Church of Christ, Shelbyville, TN (10 a.m.) (Fifty Year celebration of congregation in its present location)
October 4: Nashville Road Church of Christ, Gallatin, TN. (Special Fall Series: "Vital Questions of Eternal Consequences." Continues each Wednesday of October at 7 p.m. and on Sunday morning, October 29, at 10 a.m.)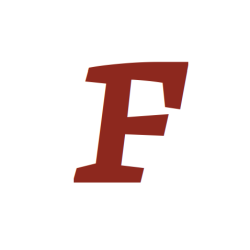 Latest posts by Forthright Staff
(see all)