From you, O God, come all good things.
So grant that we, your grateful church,
May by your power think on the good,
And do as well in loving acts,
In Jesus' holy name, who lives
And reigns with you in Heaven above,
United with the Holy Spirit,
One God, both now and ever more.
Amen!
Therefore, get your minds ready for action by being fully sober, and set your hope completely on the grace that will be brought to you when Jesus Christ is revealed. 1 Peter 1.17 NET.
─Based loosely on a work from a religious source.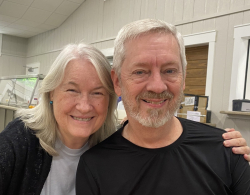 Latest posts by J. Randal Matheny
(see all)