When Paul wrote his first letter to Timothy, junk food surrounded his Christian worker. The apostle knew that for Timothy to serve Jesus well his diet mattered.
In many ways, our situation mirrors Timothy's. We likewise need a proper diet if we desire to serve the Messiah.
To assist Timothy in his ministry, Paul contrasted spiritual junk food with what would nourish and sustain. Furthermore, Paul commanded Timothy to abstain from the junk food.
In Timothy's day the high calorie options devoid of nourishment included  "false doctrines … myths and endless genealogies" (1 Timothy 1:3,4) as well as "godless myths and old wives tales" (1 Timothy 1:7). Fortunately, Timothy had already nourished himself on "the words of the faith and …  good teaching" (1 Timothy 4:6). Timothy's trajectory was firmly aimed at serving Jesus.
As I consider the two options that faced Timothy, something jumps out at me. At the foundational level, these two diets rose up from two different sources: man's ideas versus God's revelation.
What about us? Do we spend more time consuming humanity's creative and perhaps sophisticated ideas or the words of the faith?
Fortunately, Paul could write about Timothy, "you will be a good servant of Christ Jesus, having nourished yourself on the words of the faith and of the good teaching that you have followed" (1 Timothy 4:7).
Do we desire to be a good servant of the Messiah? Does our diet promote what we desire?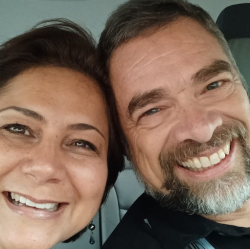 Latest posts by Barry Newton
(see all)