Holy and benevolent God,
Under your wing we take shelter.
Behind your shield we find courage.
Under your sun we see our way forward.
Inside your word our tongues are loosened.
Your Spirit empowers us.
Your mighty hand lifts us up.
Your promises refocus our sight.
O Lord, be over us, live in us, and work through us.
In the blessed Name of Jesus Christ we pray. Amen.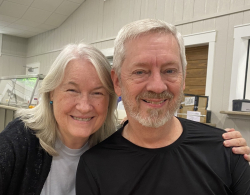 Latest posts by J. Randal Matheny
(see all)