The following poem was almost finished in 2018. I tripped over it while searching for other things. Hopefully, it has improved with age.
What's he like, this God of yours?
In life what difference does he make?
What blessed traits are his, what powers?
How caring and kind is he, how great?
Our God created all that lives,
He does us good, his nature is love,
Breath and sun and rain he gives,
His living grace he invites us prove.
Our God is just, and Justifier,
For what he does is always right,
He raises man from his sinful mire,
Having sent his Son to bring us light.
Our God desires to shower with good,
Unending rays that never set,
Eternal joys and daily food –
A promise our God will never forget.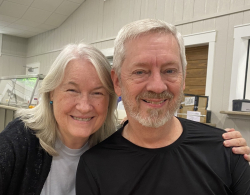 Latest posts by J. Randal Matheny
(see all)