As of today, Forthright Magazine articles will be shown on the homepage, while other content, such as The Fellowship Room blog, Believing Prayer, SermonLines, and Brotherhood News will be available in their own subsections and accessible via the menu at the top.
The magazine was our first online effort and continues to be the bulk of content, thanks to our faithful columnists.
When our sites were wiped earlier this year, we took advantage of the disaster to bring them all together here under the domain, forthright.net. We're still in the process of getting the furniture arranged.
As well, a new theme (they way the site looks) may be around the corner, to improve readability even more.
The archives remain yet to be uploaded. This content includes all of the posts of all the sites before we were maliciously hacked. It should be conveniently searchable.
For over 25 years, Forthright has brought you biblical articles and spiritual content. We're grateful for the many readers and subscribers who have helped us to be sharper and encouraged us in this journey.
Pray the Lord's blessing upon each contributor, so that all of us may faithfully discharge our responsibility in the Lord's service.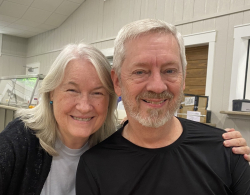 Latest posts by J. Randal Matheny
(see all)